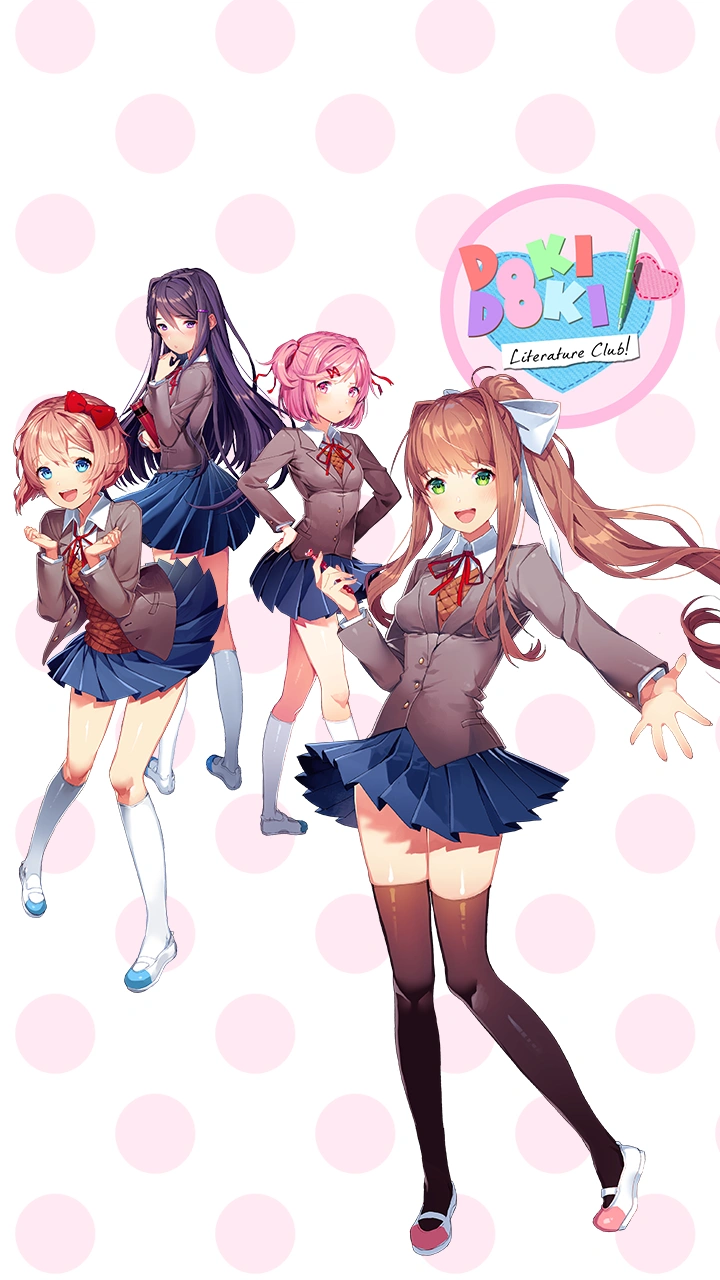 The Literature Club is full of cute girls! Will you write the way into their heart?
Doki Doki Literature Club is a psychological horror narrative game. After release, it made waves through the gaming industry by using the oft-ridiculed dating sim genre to deeply explore the meaning behind a player's relationship with fictional characters.
With over 10 million downloads, DDLC has become a cultural icon in the psychological horror and visual novel spaces alike. In 2018, it won the SXSW Matthew Crump Cultural Innovation Award. To date, it is the #1 top-rated visual novel on Steam.
Despite its nature as a psychological horror game, DDLC is praised by fans and gaming journalists for portraying mental health issues and neurodiversity with tact and realism, weaving in relatable character traits that were inspired by real-life experience and hardships.