6/3/22 Update:
We're pleased to announce that together we've raised $13,476 for Take This! Mental health is such an important topic to us here at Team Salvato, and we are so blown away by your support!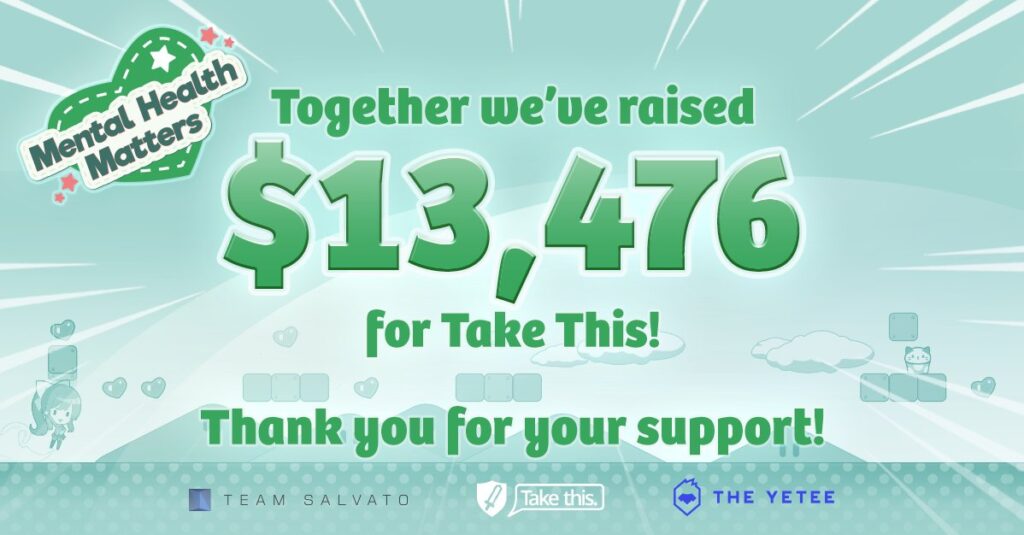 Original Blog Post Announcement Below
We're honored to partner with Take This again this year to raise funds and encourage important conversations this Mental Health Awareness Month!
Take This is a 501(c)(3) non-profit mental health organization providing comprehensive resources and support that is tailored for the unique needs of the game development community and embraces the diverse cultures and issues of the game community.
We'll be raising funds for their incredible programming and services, which provide direct aid to the mental wellness of our communities. As part of our personal commitment to this cause and to our community, Team Salvato will be matching your donations during this campaign.
We've also partnered with some of our amazing artists and partners to add fun, campaign-exclusive incentives to encourage and thank everyone who donates.
Keep reading to see what we've got planned for this year's Mental Health Awareness Month!
Digital Goodies: DDLC Mobile Theme Pack
We've created some brand new, limited edition DDLC digital goodies that you can unlock through your donations!
Everyone who makes a qualifying individual donation through the button below will receive an immediate digital download of our first official DDLC mobile theme pack, featuring the unique artwork of one of our DDLC Plus artists, LucidSky!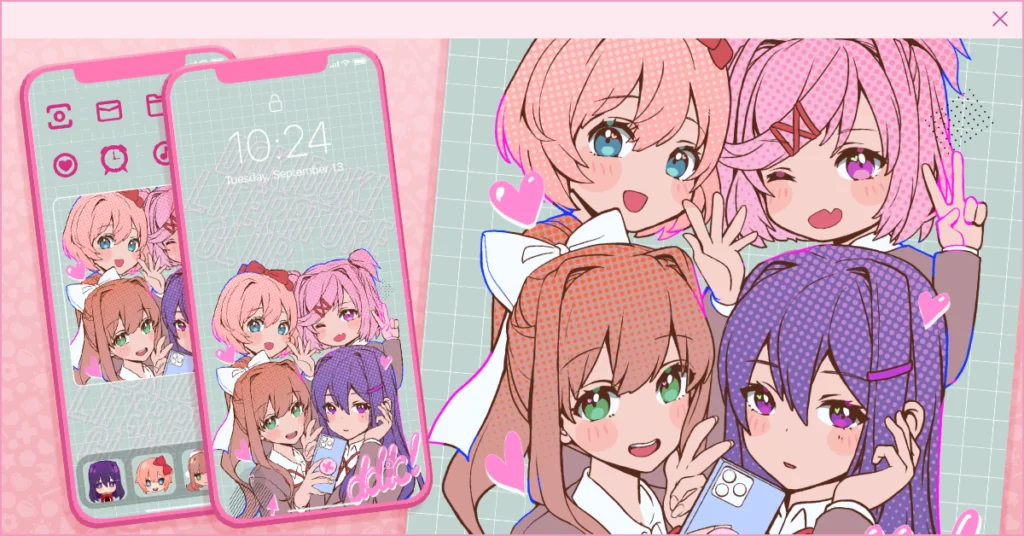 Donations Closed
This pack includes everything you need to customize your phone – complete with a wallpaper, lock screen background, and 12 DDLC icons!
Exclusive DDLC Shirt + Sticker by The Yetee
We've partnered up with the creative folks over at The Yetee to design some exclusive DDLC Mental Health  Matters designs. Every t-shirt will come with a bonus sticker! 100% of Team Salvato's proceeds from your order will go directly to Take This, plus additional donation matching from The Yetee!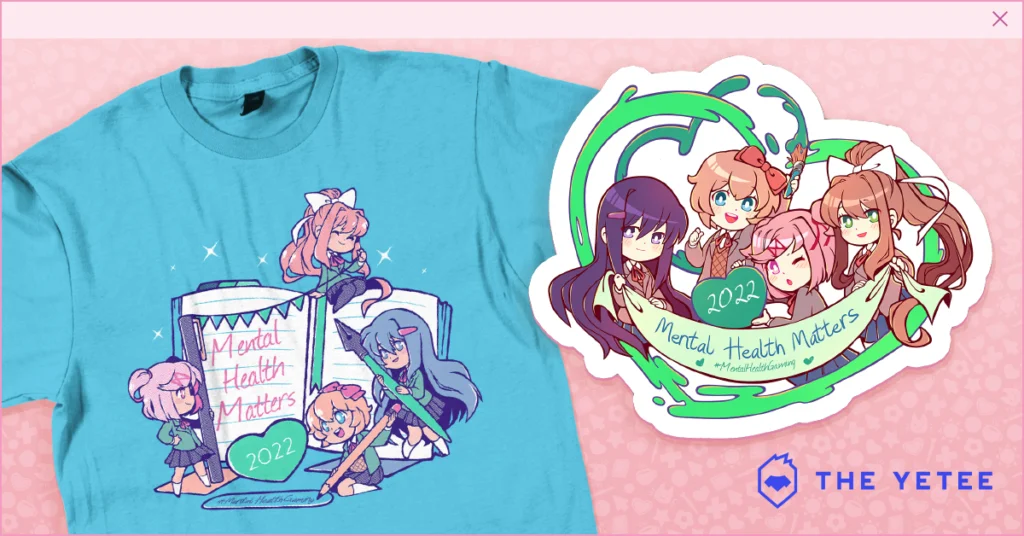 This is a limited-time pre-order that will close at the end of the month and be shipped in mid-June.
Pre-Orders Closed
Community Interviews
As a new expansion to our campaign this year, we've decided to create intentional space for members of our collective gaming community to share their own experiences with mental health.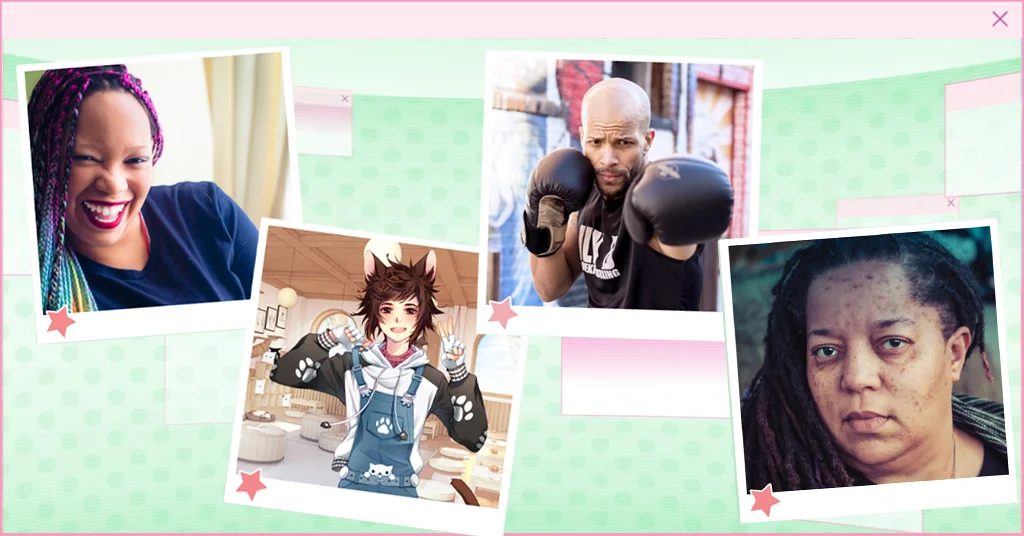 These interviews cover a wide variety of perspectives, including those of a gamer, a streamer, a developer, and a mental health professional in the gaming industry. We hope that through the sharing of these varied experiences, we will continue to learn, share, and grow together.
Twitch Streams
Join Dan on his weekly streams as Team Salvato raises money for Take This throughout the month of May! Follow Dan's Twitch channel to get notifications when he's live!
---
We are so excited for what this month has in store for you, and for our community!
Stay tuned for updates from our team throughout this fundraiser by following us on Twitter @TeamSalvato and use the hashtag #mentalhealthgaming to participate in some meaningful discussions around mental health in gaming!
We sincerely thank you for your generous support of a cause so close to our hearts.